Central Sierra Snow Lab Reports 2nd Snowiest Season Since 1946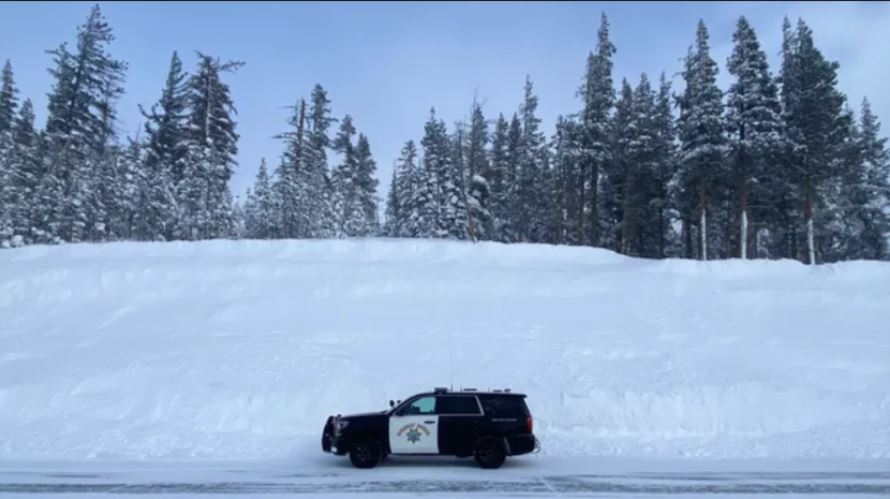 Central Sierra Snow Lab Reports 2nd Snowiest Season Since 1946
Truckee, California and the surrounding areas have been receiving an abundance of snow this season, and the snowfall total is only continuing to rise. According to the Central Sierra Snow Lab (CSSL), we have officially passed the benchmark to become the 2nd snowiest season since the CSSL was built in 1946. We now have a season total of 677″ (56.4 feet) of snow.
View this post on Instagram
About the Central Sierra Snow Lab
Located at Donner Pass in the Sierra Nevada, the Central Sierra Snow Laboratory is a research field station of UC Berkeley specializing in snow physics, snow hydrology, meteorology, climatology, and instrument design. Built in 1946 by the (then) U.S. Weather Bureau and Army Corps of Engineers, it is now managed by UC Berkeley.
CSSL has a consistent record of precipitation, snowfall, snow depth, and air temperature for the periods of 1946-1952 and 1957-present. The Lab also has long-term data sets on wind speed and direction, solar radiation, snow temperature, relative humidity, and soil moisture. A wide range of other data has been recorded and used at the lab. Check out the Snow Lab's recent snowfall and that of the surrounding area on the 'Regional Recent Snowfall' tab.
ABOUT THE CARROLL RABER REAL ESTATE TEAM
When it comes to finding the perfect property in Truckee – Lake Tahoe, California, the Carroll Raber Real Estate Team, is an ideal choice. With 40+ years of combined experience in the local real estate market, Chris & Ally have an in-depth understanding of the area and the buying & selling processes. They will provide you with valuable advice, guidance and expert negotiation skills during the sale or purchase of your next property.
The Carroll Raber Real Estate Team is committed to providing the highest level of customer service while helping you achieve your real estate goals.  Chris & Ally strive to make the process of purchasing or selling as stress-free and enjoyable as possible, with the best possible outcome.
Contact Chris Carroll and Ally Raber today.
Featured Image
A California Highway Patrol vehicle parked along a massive snowbank at Interstate 80's Donner Summit on March 1, 2023.
(California Highway Patrol / FOX Weather)